Change is beautiful
Did you know that maternity boudoir is a unique spin off of typical boudoir? Boudoir is not just for women or couples that aren't pregnant, it's for everyone and every body, regardless of shape. Every woman's body is different and a pregnant woman's body is a special kind of beauty. It represents change, beauty and. love. Most of all, it represents life — new life and how it changes other lives. There is no better time to embrace femininity and the ability as a woman to create new life. Couples maternity boudoir is also a great way to document change and life.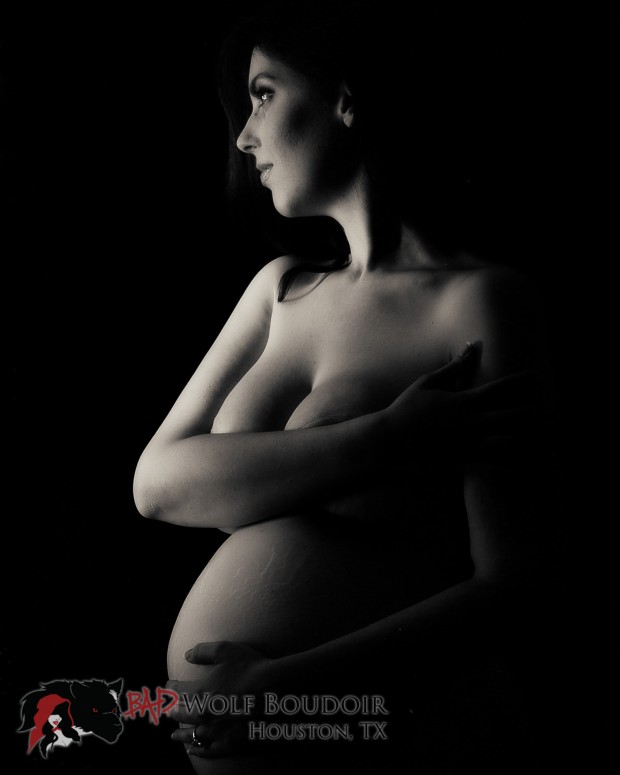 So, what should you wear to a maternity boudoir photo shoot? First and foremost, just like any other boudoir session, you want to wear something that makes you feel sexy and attractive. A few items that work well for showing off and embracing your baby bump would be:
lace bandeau bras

a maxi skirt or any flowy skirt

fitted little black dress

off-the-shoulder sweater

bra and panty sets

silk robe

plain tank top and boy shorts

button up cardigan

lace teddy

your birthday suit
The setting of your photo shoot is also an important element of boudoir. By the time you're showing enough for maternity boudoir, you may want to pick a more comfortable setting. Bad Wolf Boudoir works with several local bed and breakfasts in the Houston area, or we can come to you. We also have a studio downtown.
Regardless of location or what you choose to wear, you will love that you chose to have maternity boudoir photos taken with Bad Wolf Boudoir to record such a special and beautiful time in your life.